4 Benefits of Partnering with a Senior Care Advisor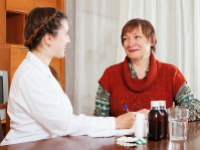 In America, the fastest growing demographic is those in the 65 years old and older group according to the Department of Health and Human Services. In fact, by the year 2050, it is estimated there will 19 million adults 65 and older, up from 5.8 million adults 65 and older in 2010. Which is why it is important that you find a senior care advisor that you can fully trust in order to help save you time and energy down the road, helping you find the right care community for your needs.
One of the most important responsibilities of a senior care advisor is to arrange well-suited post-hospital care for older adults. Considering there are over 36,000 assisted living centers nationwide and over one million seniors living in them, according to the American Living Federation Association, it is vital that your senior care advisor have experience touring a multitude of communities -both with and without patients.
The Importance of Partnering with a Senior Care Advisor
The numerous options available make selecting the appropriate home incredibly overwhelming for seniors and their families. This is where a senior care advisor becomes an integral part of your educational process and being able to make an informed decision. An excellent senior care advisor should be an expert at gathering information on senior living communities and advising each senior and family through the process of selecting and becoming a member of the new facility. Likewise, they should be able to express a good understanding of various communities and what they have to offer.
Not only do senior care advisors play a crucial role in simplifying the process of organizing post-hospital care for seniors, but they also make things easier and less stressful on you by displaying four important characteristics.
Compassionate: After a hospital stay, a senior and his or her family may be facing the difficult truth that they are no longer able to care for their own physical needs with assistance. This is a challenging time filled with hard decisions. Senior care advisors offer a sense of compassion by carefully listening to the concerns of the senior and their family, and responding with kindness and empathy.
Knowledgeable about assisted living centers: There are many factors that must be taken into consideration when selecting a senior living community for a senior after hospital care. While ultimately the decision is up to the senior, her family, and doctor, a senior care advisor assists in the education process by providing clear information about the options. A senior care advisor is knowledgeable, adept at gathering information, data, and referrals, and organized in collecting information on beds available, community amenities, and level of care to help make the entire process easier on you and your family. This careful planning helps a senior care advisor to put a proper plan in place in order to help lower re-admits, etc.
Excellent computer skills: Since conducting research and compiling information on assisted living communities is a large portion of a senior care advisor's responsibilities when finding the perfect community for you or your loved one, their skill in use of the internet, social media, and general computer knowledge help with the growing use of technology in everyday life.
Treating older adults with dignity: Interacting with seniors and their families is a big part of the daily work of a senior care advisor. Individuals in this role strongly believe in the value of each client's life and treat them with dignity and respect.

For seniors, the move to an assisted care facility is a big transition filled with unknowns and unfamiliar territory. For their families, this time can be filled with anxiety and stress over making the right decision. Knowledgeable, skilled, and compassionate senior care advisors are invaluable to the process of selecting post-hospital care.
Save time, stress and help your senior make their transition to an assisted care facility stress-free by pairing with a senior care advisor. If you have any further questions about how a senior care advisor can benefit both you and your senior patients, please give me a call at 203.359.5777 today!
This entry was posted in Assisted Living and tagged Senior Care, senior care advisor, senior health. Bookmark the permalink.
Author:
Ann Jamison
Ann Jamison is an experienced senior advisor who has successfully worked with hundreds of families to help them find the best care and home-like environment for themselves or their loved ones. Prior to launching Senior Living Options, Ann was an eldercare advisor for a national placement agency and served as sales director at a senior living community. Thanks to her 25-year career in advertising sales and marketing, Ann is able to discern between hype and reality for her clients. Ann recognizes that there are objective factors that need to be weighed when making a life-changing decision, but she can also assess the important softer attributes by getting to know her clients and by using the gut instincts that can only come through extended experience.