5 Tips to Help Your Senior Get Excited About Their Move to a Senior Living Community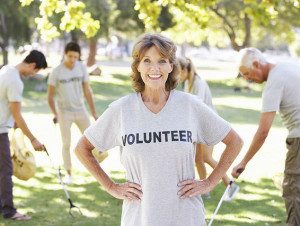 Active senior living communities provide energetic seniors with a unique living environment. For seniors who are looking to enjoy low-maintenance, but fun housing options, adult retirement housing offers a number of benefits. Below are 5 benefits of this type of home to help you get your senior client excited to move in.
1. Fun Amenities
Let them know about the variety of amenities that retirement communities offer which are designed to cater to their needs. For instance, if they like to golf, they can hit the courses right outside their door. These communities are built for the active retirees and offer things from hot tubs, swimming pools, game rooms, exercise facilities, movie viewing rooms, arts and crafts classes, hobby rooms, tennis courts, weekly bingo, painting classes, yoga, community-run day trips and more.
2. Less Home Maintenance
Home chores and maintenance can become increasingly difficult for seniors as they age. Things like leaky hot water tanks, lawns, and gutters still need to be maintained no matter what the age of the individual. Among the biggest advantages of living in a retirement community is that home maintenance is taken care of so your elderly client doesn't have to worry about it. They won't have to worry about mowing the lawn, making meals, or dealing with home ownership financial repair burdens.
3. Chance to Make New Friends
Often seniors who live by themselves become isolated and at this age,and it is unhealthy, as it can lead to depression. With retirement living communities, your senior client can make friends, enjoy festive occasions, or share meals with other people.
4. Volunteer Opportunities
There are a variety of volunteer opportunities for residents to help out in the community. Reading to other residents who have eyesight problems, gardening to enhance the appearance of the grounds, or mentoring students at a nearby local college, can make a big difference in the community.
5. Multitude of On-Site Services
Senior living communities are designed to make senior needs a priority by offering a variety of on-site services. Services can include laundry and dry cleaning services, meal preparation, transportation, medication assistance, on-site beauty salons, on-site medical care, and more. In some cases, they might even including dining halls and restaurants to allow the residents to have a meal and socialize with others instead of eating in their homes each day.
Of course, there will be those seniors who prefer to live alone and do just fine. Not everyone is cut out for retirement communities. However, there is no doubt that there is a large number of seniors who live alone in unhealthy or unsafe situations who would be far better off living in a senior living community.
If you have more questions about how you can further help your clients get excited about their move to a senior living community, give me a call at 203.359.5777 today!
This entry was posted in Assisted Living and tagged activities for seniors, senior social opportunities, volunteering. Bookmark the permalink.
Author:
Ann Jamison
Ann Jamison is an experienced senior advisor who has successfully worked with hundreds of families to help them find the best care and home-like environment for themselves or their loved ones. Prior to launching Senior Living Options, Ann was an eldercare advisor for a national placement agency and served as sales director at a senior living community. Thanks to her 25-year career in advertising sales and marketing, Ann is able to discern between hype and reality for her clients. Ann recognizes that there are objective factors that need to be weighed when making a life-changing decision, but she can also assess the important softer attributes by getting to know her clients and by using the gut instincts that can only come through extended experience.