Careers with Senior Living Options
Love to work with seniors who need care and assistance?
Senior living Options is looking for Senior Advisors who want to do just that.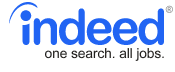 Senior Living Options mission is to educate, advocate and guide families and their loved ones to be safe, happy and well cared for.
We are here to navigate adult children in the difficult, emotional task of finding the right living community for their loved one.
Position: Seeking candidates who are self-starters who can effectively build relationships with families, senior care partners, and local referral resources. This position needs someone compassionate, who is a great listener and problem solver. This person needs to walk adult children through the emotional stress of decision making for seeking the best senior care for their loved one.
Please upload your resume and a cover letter explaining your interest in representing Senior Living Options as Senior Advisor and please indicate a specific geographic area of expertise.