Choosing the Right Hospital for Care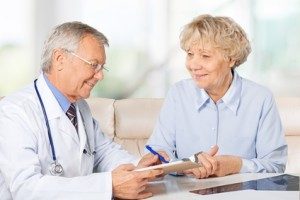 Today seniors or their adult children are trying to find the best care available. This is a pretty common decision to make when you or a loved one must undergo surgery or need assistance in the hospital environment. However, where do you start your research and know who you can trust?
According to Christ Hospital Health Network, you should start with a system that focuses on patient experience. They looked to the Ritz-Carlton for customer satisfaction. Christ Hospital is one example of hospitals trying to improve patient care and experience to increase their census.
Long gone are the days where you just go to the closest hospital. You can now choose which hospital and doctor you believe will give you the best service and care.
4 Considerations When Choosing a Hospital
1. Hospital Ratings
What is the overall patient experience, patient outcomes, and how does the hospital rate in safety and cleanliness? You should not be afraid to ask for or find this information. And honestly, the hospital should have this information readily available for you.
2. Outside Sources
Have you researched other journals like U.S. News and World Report or Hospital Compare? These are a couple of sources that can give you the skinny on what the hospital is good at and where they are lacking. Don't be afraid to look at several resources to get the real truth on what kind of experience you can expect to get from the hospital you are considering.
3. Insurance Coverage
Make sure you know exactly what your insurance will actually cover. There's nothing worse than choosing a hospital and doctor that you are super excited to have and learn that your insurance is not going to cover the place or procedure. Be clear what in-network and out-of-network means for your insurance plan.
4. Specialist Choices
Did your general practitioner recommend the doctor that you plan on going to? Once you have selected who is going to do the work, did you thoroughly research him/her? How many times has he/she performed the procedure you are about to have? What have the outcomes been? These are all considerations you must think about before any surgical procedure.
Bottom line: do your homework. Location is not the only consideration for choosing a hospital and you can read many reports and reviews to determine the hospital and doctor you should trust to give you the best patient experience.
Need more advice in finding care for yourself or your loved one? Give us a call at 203-359-5777 and let us help you find the best care!
This entry was posted in Senior Care. Bookmark the permalink.
Author:
Ann Jamison
Ann Jamison is an experienced senior advisor who has successfully worked with hundreds of families to help them find the best care and home-like environment for themselves or their loved ones. Prior to launching Senior Living Options, Ann was an eldercare advisor for a national placement agency and served as sales director at a senior living community. Thanks to her 25-year career in advertising sales and marketing, Ann is able to discern between hype and reality for her clients. Ann recognizes that there are objective factors that need to be weighed when making a life-changing decision, but she can also assess the important softer attributes by getting to know her clients and by using the gut instincts that can only come through extended experience.