Helping Seniors Overcome the Most Common Insurance Myths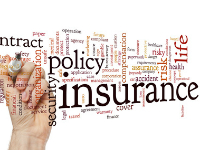 Insurance language, rules, exceptions, caveats, and copayments can be confusing at any age. As seniors are often more frequent healthcare customers, failing to understand their policies accurately can be a big problem. As a healthcare clinician, your role is part healer, part counselor for the seniors that use your services. Help them understand their healthcare rights and move beyond common insurance myths so they can make informed decisions about their healthcare options.
Myth #1: You can't receive any health care services until the deductible has been paid.
Fact: Health insurance is a different creature from auto and home policies that often require deductibles to be met before providing coverage. Most health insurance policies cover certain preventative treatment options, checkups, and wellness visits, without a deductible at all. Some may require a copayment, but many preventative types of services are completely covered. These include things like:

Blood Pressure Screenings
Women's Health Services
Some Immunizations
HIV Screenings
Cholesterol Screenings
The coverage for these services will vary according to each policy, but these are some that most insurance companies provide with no out-of-pocket expense courtesy of the Affordable Care Act. Explain this to patients who are hesitant to get screenings they need over concerns of deductibles or hefty expenses.
Myth #2: All health care services, regardless of where you're receiving them, are covered by your insurance.
Fact: Many health plans available today have preferred providers or preferred provider organizations. This is a list of providers that some insurance companies prefer to work with and offer great coverage for. With these plans, it costs more to visit healthcare providers outside of the preferred network.
Other insurance providers work with exclusive provider organizations. This means they will not provide any insurance coverage for visits outside of the network.
It's important for patients to check, before receiving services, to make sure the physician or facility is covered by their specific insurance policies.
Your role is to advise them to call ahead with policy information in hand to determine whether or not their policies will be effective with a specific provider – especially when referring patients for consults or second opinions.
Myth #3: All insurance policies from a single provider (insurance organization) are the same.
Fact: Some policies, even from the same issuing company, will apply to certain providers that may be excluded by other policies. The same holds true for the types and amounts of coverage. People ask for, expect, and pay for different things in their policies. The coverages and coverage amounts will largely depend on the specific type of policy the individual has and can vary greatly from another policy issued by the same company.
There are organizations that can assist you in helping seniors uncover the facts about their insurance coverage. They include, but are not limited to:
If you have more questions about insurance myths, or how a senior care advisor can help guide you in the right direction, please give us a call at 203.359.5777 today!
This entry was posted in Assisted Living and tagged insurance, insurance for seniors, insurance myths. Bookmark the permalink.
Author:
Ann Jamison
Ann Jamison is an experienced senior advisor who has successfully worked with hundreds of families to help them find the best care and home-like environment for themselves or their loved ones. Prior to launching Senior Living Options, Ann was an eldercare advisor for a national placement agency and served as sales director at a senior living community. Thanks to her 25-year career in advertising sales and marketing, Ann is able to discern between hype and reality for her clients. Ann recognizes that there are objective factors that need to be weighed when making a life-changing decision, but she can also assess the important softer attributes by getting to know her clients and by using the gut instincts that can only come through extended experience.