Medicare Bundling Case Study: ECOH of Rockford, IL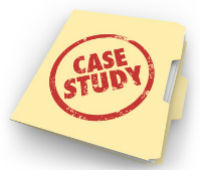 Medicare bundling is highly effective in theory but is having trouble gaining traction in real life applications, according to at least one case study of a company trying to utilize the new practice. Bundled payment is one of the leading alternative payment models proposed in the Affordable Care Act of 2010.
Employers' Coalition on Health (ECOH) performs group purchasing for member employers. Based in Rockford, IL, ECOH negotiates contracts with providers operating in 23 hospitals and more than 4,500 primary care and specialty care providers in more than 15 counties in Northern Illinois and Southern Wisconsin. ECOH also provides quality initiatives, educational programs and access to pharmaceutical discounts, wellness programs and online purchases of pharmaceuticals and durable medical equipment.
About the Case Study
Time period: 2010 start date
Participating employers: Approximately 70
Covered lives: Approximately 40,000
Participating providers: Two of the three local hospital systems and affiliated physicians


What motivated ECOH?
By the year 2000, ECOH had exhausted all resources in an effort to utilize its group-purchasing program to reduce costs and improve quality. The pay-for-performance model provided only weak incentives for change and lacked coordinated care.
ECOH began a three-year pilot program in 2009 to test the PROMETHEUS Payment, one of several bundled payment models accepted by Medicare. Initially, the company focused on improving management of diabetes, coronary artery disease and hypertension. In theory, providers that follow clinical guidelines and avoid potentially avoidable complications (PACs) can save money. Pooled savings could be distributed to top clinicians and member companies.
ECOH hoped to reduce PACs by 6 percent the first year. The company also hoped to promote an environment of patient-centered care and physician teamwork without disrupting the current operation of clinical work.
ECOH established two goals:
Understand the return in terms of value
Reduce costs

The Results
Results from this pilot study are sparse – the link to the study on ECOH's webpage now leads to their product page rather than to the case study.
In a 2011 article published in Health Affairs, researchers conducted interviews with representatives of ECOH, health plan administrators, hospital administrators, medical staff management, physicians, health information officials and quality improvement staff via telephone and on site to learn how well PROMETHEUS worked.
They found that, by May of 2011, ECOH had not achieved its goal of using PROMETHEUS as a bundled payment method, nor had the company executed bundled payment contracts between providers and payers. ECOH officials, like others who tried PROMETHEUS to bundle Medicare payments, expressed disappointment at the slow progress in achieving milestones.
The experience did provide some benefits, however, in that PROMETHEUS taught ECOH to be realistic and to move sequentially. PROMETHEUS also taught ECOH and its member employers about shifting provider focus onto profit margin and away from service volume.
Clearly, more work needs to be done to make Medicare payment bundling plans work for providers, healthcare facilities and the patients who use them.
Need more help managing your senior loved one's medical expenses? Give us a call today at 203.359.5777 and we will help!
This entry was posted in Assisted Living and tagged Case Study, Medicare Bundling, Medicare Bundling Case Study. Bookmark the permalink.
Author:
Ann Jamison
Ann Jamison is an experienced senior advisor who has successfully worked with hundreds of families to help them find the best care and home-like environment for themselves or their loved ones. Prior to launching Senior Living Options, Ann was an eldercare advisor for a national placement agency and served as sales director at a senior living community. Thanks to her 25-year career in advertising sales and marketing, Ann is able to discern between hype and reality for her clients. Ann recognizes that there are objective factors that need to be weighed when making a life-changing decision, but she can also assess the important softer attributes by getting to know her clients and by using the gut instincts that can only come through extended experience.